A fantastic special offer from Stampin' Up to celebrate their 25th Anniversary.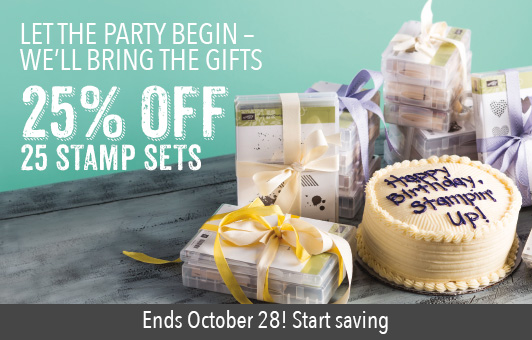 Click this
link
to see the full list of stamps available. On the list you will find page numbers for the discounted stamp sets and if you do not have a current catalogue you can view this on the right of my blog. Take a look there might be some stamps you have been thinking of getting so it would be worth ordering while they are on offer.
Please note these special prices are only valid until the 28th October 2013, and if anyone would like to place an order please contact me (mobile number and email above) by mid-day on the 28th.
Have a good (wet!) week.
Julia